STANDARD PILLOW
Stevens Standard Pillow are produced with finely carded polyester fiber and assure a lofty and resilient shape for comfortable and long lasting use.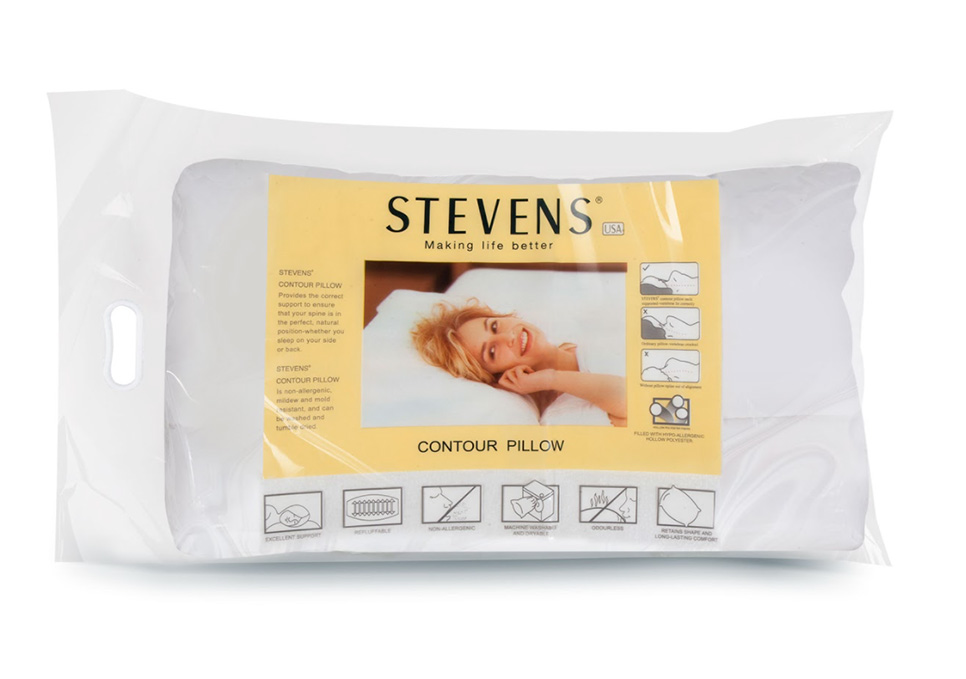 BEST SELLER
CONTOUR PILLOW
Contour provides the correct support to ensure that your spine is in the perfects, natural position wheather you sleep on your side or back.Contour pillow is non allergenic, mildew, and mold resistand and can be washed and tumble dried.
READ MORE
SPECIAL PRODUCT
MIRACLE PILLOW
STEVENS Miracle Pillow is produced with hi-loft polyester super fiberfill without any reclaimed or blended padding material.
The anatomic pillow support of the hi-loft pillow suits everybody. In fact, its correct thickness and softness have been specially studied in order to fit always to the form of your head and neck.
READ MORE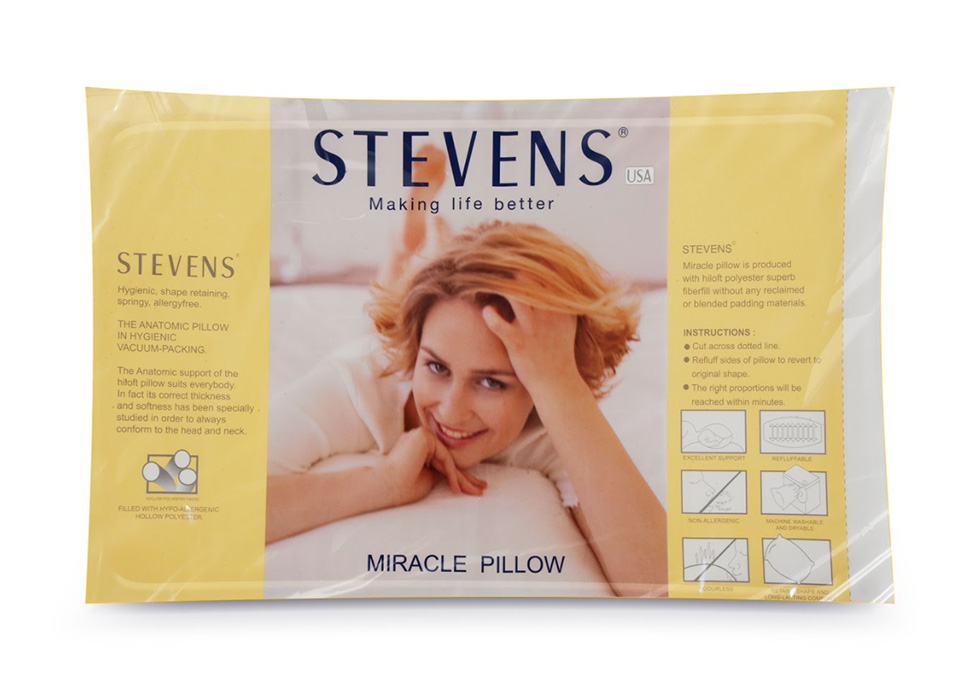 We make it happen for you.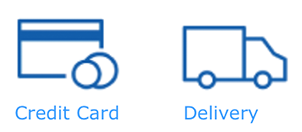 You will be directed to a third-party site operated by CashStar.
Stevens Catalog
Lorem ipsum dolor sit amet conectuor tam sit lorem