BOX SPRING & HEAD BOARD
Stevens boxspring and headboard is constructed to provide proper support for mattress. Thereby extending the life of your mattress.The design are suitable for classic and modern décor.
Go to bed early and wake up early.
The morning hours are good.

- Jeff Bezos -

---
Testimonials
Join us as we sit down with thousand of customers satisfied by our latest product designs and go to decorating tips.

"สินค้าที่คุณภาพดี เรียบ นุ่ม ลื่นมากๆ"
วิมลรัตน์ สุขเจริญ

"ใช้หมอนของ STEVENS วัสดุเนื้อผ้าคุณภาพดี ตัดเย็บปราณีต นอนนุ่มหลับสบาย ที่สำคัญป้องกันไรฝุ่น อาการไอจาม ภูมิแพ้ดีขึ้น ตื่นขึ้นมาพร้อมความสดชื่น"
Boonnoonnunn Buffin

"ใช้อยู่หลายปี ชอบผ้านอนแล้วสบายไม่ระคายเคือง ลื่นปื้ดๆ"
หนุงหนิง พวงงาม

"สวยมากค่ะ ซื้อมาใช้แล้ว ของเค้าดีๆค่ะ"
SANGWAN Nui

We make it happen for you.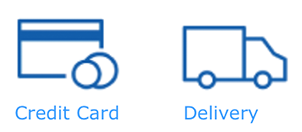 You will be directed to shop with us.
Stevens Catalog
Lorem ipsum dolor sit amet conectuor tam sit lorem